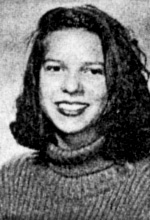 The Editor:
---
Hello! Glad you found our new location. Be sure to take a good look around the web site. It's brand spanking new, so if you notice any bugs, errors, or smoke pouring out of your browser, let me know. Any comments or suggestions would be appreciated. Also if you notice any omissions or errors in the factual info PLEASE notify me. It's been awhile...
Over the years, many people have contributed stacks of material to this project, and no amount of web space could ever do it justice. Hopefully, over time, we'll be able to give you just a small taste of who we really are, and hope that you'll soon join us in our efforts to chart out new territory .
Sincerely,
Gene J. Stroner
---
Return to the f r e e V e r s e homepage.